Transform Your Outdoor Space with Affordable, Online Landscape Design
for the Reno, Nevada, and Lake Tahoe Area
At Tahoe Landscape Architecture, we are elevating landscape design in Reno, Nevada and the surrounding Lake Tahoe area. For more than 20 years, our professional designers, horticulturalists, and project managers have created custom landscapes for homeowners and businesses located in Reno, NV and the surrounding Lake Tahoe region.
The best front yards, the most inviting backyards and the most enjoyable outdoor living areas are the result of thoughtful planning and design. A good landscape design team considers your needs and preferences while balancing colors, lines, textures and more to create natural focal points and gathering places.  With a sustainable approach and local experience in high desert and mountain landscapes, Tahoe Landscape Architecture will design your outdoor space incorporating your unique outdoor living style, native plant material, and natural elements.
At Tahoe Landscape Architecture, we are taking affordable, online landscape design to the next level to create more beautiful, more sustainable residential and recreational spaces in Reno, NV, and the Northern Nevada area. When you work with Tahoe Landscape Architecture, you enjoy friendly, supportive, and professional online services.
We respond to all client inquiries within 24 hours, and we will have your design package ready in 2-4 weeks with an additional week for project revisions (some exceptions may apply). We offer a weekly check-in to keep you posted on the progress of your project, so you are always up to date. Tahoe Landscape Architecture maintains positive partnerships with supporting industry professionals and local companies who may be involved in the project. Our team is ready to assist you and support you during your landscape journey.
It's Time to Transform Your Landscape? Contact us today to get started with your custom landscape design package.
What's the Word on Online Landscape Design? Listen In
We're proud to know our clients love our innovative solutions, attention to detail, and professional service. Read more about what they have to say about their experience with Tahoe Landscape Architecture and Design
"Thank you so much for your design and help for our landscaping project. It truly was transformative!"
"Thank you so much, the flowers were amazing! They were perfect and exactly what I wanted"
"Enjoying the garden and the fall. I love the fixtures."
Experience the Benefits of
Tahoe Landscape Architecture
Our team of industry professionals are committed to going the extra mile to give you the elegant and functional landscape design of your dreams. Discover what sets us apart:
Custom Landscape Design Packages: Choose the right landscape design package to fit your property needs and outdoor living lifestyle.
Professional Design Team: Our team is made up of experienced landscape designers, artists, horticulturalists, and project managers to complete the job on time and within budget.
Partnering with Landscape Contractors: We partner with professional, trusted, and licensed landscape contractors you can easily work with to build and  install the landscape design as it is envisioned.
Additional Add-on Services: We offer additional landscape services to assist with fun and unique landscape design projects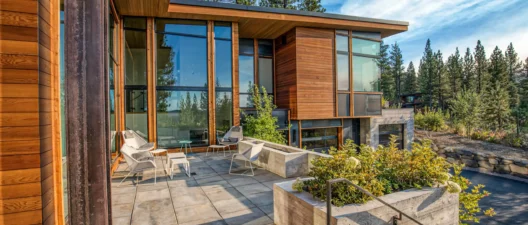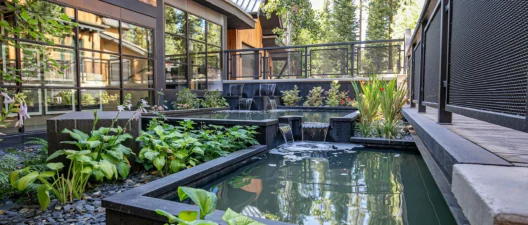 Our Top Reno, NV, Lake Tahoe Area Yards
Visit our Photo Gallery, where you will see a variety of landscape architecture projects, each one thoughtfully completed in alignment with its owner's vision for a unique and innovative outdoor space.
Reimagine Your Yard with Our Online Design Services
Our dedicated design studio has the expertise and professional partnerships in place to provide our clients with an affordable and creative online landscape design experience. We have streamlined service, regular updates and on-time delivery. This is how we do it:
Find the Right Package for Your Outdoor Space:
Once your landscape design is complete, your landscape designer will partner you with a licensed and reliable landscape contractor for the construction of your outdoor living space. We work with professional landscape construction companies, plant nurseries and top-of-the-line builders located within your area, who you can trust.
Online Landscape Design Questions and Answers
We'll help you know what to expect during your landscape journey.
Our fun and easy online landscape design process will work for you!
Choose and purchase one of our affordable landscape design packages. Review the additional and add-on services to see if they are right for your outdoor project. Determine the area/size of your landscaping project. Create a client profile and then schedule an appointment with a creative professional landscape designer.
ENHANCE YOUR PROPERTY WITH
Professional Landscape Design Solutions
Our reputable landscape architecture firm in the Reno, NV - Lake Tahoe area specializes in residential landscape architecture and design. Bring your outdoor living and landscape vision to reality through our creative and simple online landscape design processes and services.
Landscape Architecture

Our landscape architecture and planning services will improve the efficiency and value of your land and property. We have extensive knowledge in community regulations and requirements for the Reno, Nevada - Lake Tahoe area giving us the inside edge for a successful landscape project.

Landscape Design

No two landscapes are alike, which is why we offer landscape design packages at an affordable price that will meet your property's needs. Our team of expert designers and horticulturalists will consider your existing architecture, unique landscape features, and personal preferences to expand your vision and create a landscape design that's beautiful, functional, sustainable, and uniquely yours.

Landscape Contractor Partnership

Tahoe Landscape Architecture partner program will connect you and your project with a locally licensed professional landscape contractor to construct and build your landscaping project as it was envisioned and designed.
truckee
Truckee, CA
incline village
Incline Village, NV
reno
Reno, NV
sparks
Sparks, NV
carson city
Carson City, NV
tahoe city
Tahoe City, CA
Transforming Reno, NV and the Lake Tahoe Area
with Creative Landscape Design
Our landscape design services are available to
residents in the following communities:
 
Reno, NV
Sparks, NV
Carson City, NV
Incline Village, NV
Zephyr Cove, NV
Truckee, CA
Tahoe City, CA
Are you creative and passionate about working with people, plants and the environment? Do you enjoy a creative work environment with endless personal and career opportunities, consider a career with Tahoe Landscape Architecture. When you work with us, you will be a part of a team of like-minded professionals who make work inspiring, fun and exciting. We are always looking for great people to join our team. Contact us today!
Design Your Dream Landscape with Tahoe Landscape Architecture
At Tahoe Landscape Architecture, our priority is designing a landscape you will love with the right tools and information to get the job done. We take pleasure in creating stunning landscapes that are a perfect fit for the Reno-Lake Tahoe area. With our team of experienced professionals, you will experience the passion, the attention to detail, and the creativity we put into each and every project. 
Our landscape design experts bring innovation, experience, and friendly professionalism to each and every job.  Whether you are looking to freshen up your backyard or would like to create a completely new outdoor living space, the Tahoe Landscape Design team is here for you. Contact us today to learn more about the simple, creative solutions we will provide for your outdoor living lifestyle.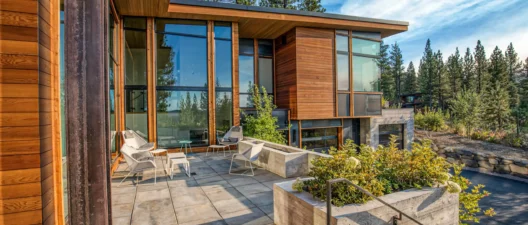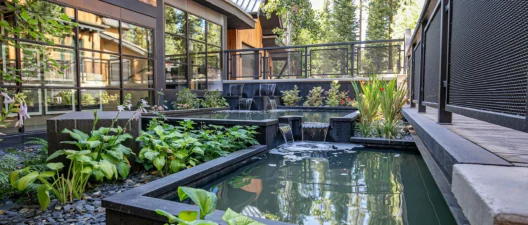 It's Time To Manifest Your Landscape Dreams