Online Landscape Design Package Pricing for Custom Outdoor Living in Reno, NV and the Lake Tahoe Area
Explore Our Simple, Affordable Landscape Design Packages to Bring Your Landscape Vision to Life
Are you ready to finish the look of your Reno, NV, or Lake Tahoe area property with the highest level of quality and design? Look no further than Tahoe Landscape Architecture. Our landscape design package pricing includes design services from our professional design team. Choose a custom design package for your unique landscaping project.
At Tahoe Landscape Architecture, we offer a simple online landscape design experience to provide our clients with a functional and informative landscape package to include the items you will need to build the landscape you envision.
Start your online landscape design journey by gathering your project information, complete a client in-take form and conveniently schedule a virtual consultation at a time that works for you. You will work with a professional designer throughout the design process. Your designer will keep you up to date weekly on the status of your project. Final prices may vary depending on the size of the outdoor space and any additional services needed.
Optional Landscape Services
Billed Separately
1. Additional Design Pages
Irrigation Plan
Lighting Plan
Outdoor Furniture Package
2. Plan Submittal and Review
Design and submit landscape plans to governing agencies for approval
Plant list reviews and recommendations
3. Petite Pocket Garden Design
Small garden design to include garden layout, plant list, materials and project notes
Detailed Reviews From Happy Clients
We are proud to know our clients love our innovative solutions, attention to detail and professional service. Read more about what they have to say about their experience with Tahoe Landscape Architecture.
"Thank you so much for your design and help for our landscaping project. It truly was transformative!"
"Thank you so much, the flowers were amazing! They were perfect and exactly what I wanted"
"Enjoying the garden and the fall. I love the fixtures."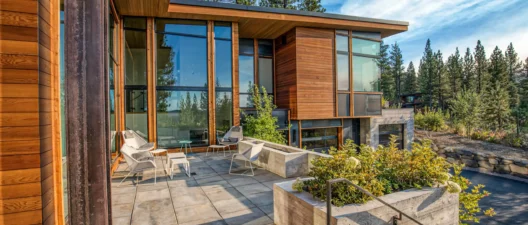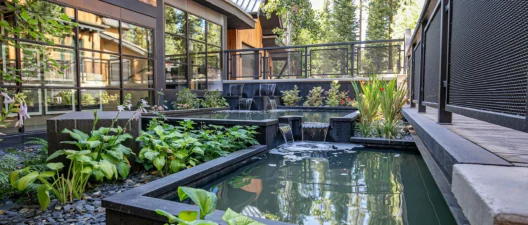 Our Simple, Affordable Online Design Process
Our dedicated design studio has the expertise and professional partnerships in place to provide our clients with an affordable and creative online landscape design experience. We have streamlined service, regular updates and on-time delivery. This is how we do it:
AFFORDABLE ONLINE LANDSCAPING
Services for Every Day Outdoor Living
Our reputable landscape architecture firm in the Reno, NV - Lake Tahoe area specializes in residential landscape architecture and design. Bring your outdoor living and landscape vision to reality through our creative and simple online landscape design processes and services.
Landscape Architecture

Our landscape architecture and planning services will improve the efficiency and value of your land and property. We have extensive knowledge in community regulations and requirements for the Reno, Nevada - Lake Tahoe area giving us the inside edge for a successful landscape project.

Landscape Design

No two landscapes are alike, which is why we offer landscape design packages at an affordable price that will meet your property's needs. Our team of expert designers and horticulturalists will consider your existing architecture, unique landscape features, and personal preferences to expand your vision and create a landscape design that's beautiful, functional, sustainable, and uniquely yours.

Landscape Contractor Partnership

Tahoe Landscape Architecture partner program will connect you and your project with a locally licensed professional landscape contractor to construct and build your landscaping project as it was envisioned and designed.
truckee
Truckee, CA
incline village
Incline Village, NV
reno
Reno, NV
sparks
Sparks, NV
carson city
Carson City, NV
tahoe city
Tahoe City, CA
Delivering Stunning Landscapes to
Reno, NV and the Lake Tahoe Area
Our landscape design services are available to
residents in the following communities: 
Reno, NV
Sparks, NV
Carson City, NV
Incline Village, NV 
Zephyr Cove, NV
Truckee, CA
Tahoe City, CA
Discover Remote Online
Design Opportunities
at Our Landscape
Design Company
Are you creative and passionate about working with people, plants and the environment? Do you enjoy a creative work environment with endless personal and career opportunities, consider a career with Tahoe Landscape Architecture. When you work with us, you will be a part of a team of like-minded professionals who make work inspiring, fun and exciting. We are always looking for great people to join our team. Contact us today!
The Best Landscapes Begin with Tahoe Landscape Architecture
At Tahoe Landscape Architecture, our priority is designing a landscape you will love with the right tools and information to get the job done. We take pleasure in creating stunning landscapes that are a perfect fit for the Reno-Lake Tahoe area. With our team of experienced professionals, you will experience the passion, the attention to detail, and the creativity we put into each project. 
Our landscape design experts bring innovation, experience, and friendly professionalism to each and every job.  Whether you are looking to freshen up your backyard or would like to create a completely new outdoor living space, the Tahoe Landscape Design team is here for you. Contact us today to learn more about the simple, creative solutions we will provide for your outdoor living lifestyle.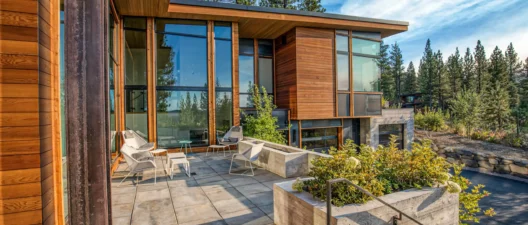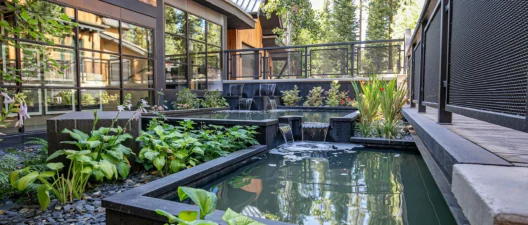 It's Time To Manifest Your Landscape Dreams